Top Attorney – Mark P. Robinson, Jr.
Posted On
Newport Beach, CA/Press/June 11, 2018 – Mark P. Robinson, Founder, Senior Partner and Sole Shareholder of Robinson Calcagnie, Inc., was selected for inclusion into the Top Attorneys of North America 2018-2019 edition by The Who's Who Directories.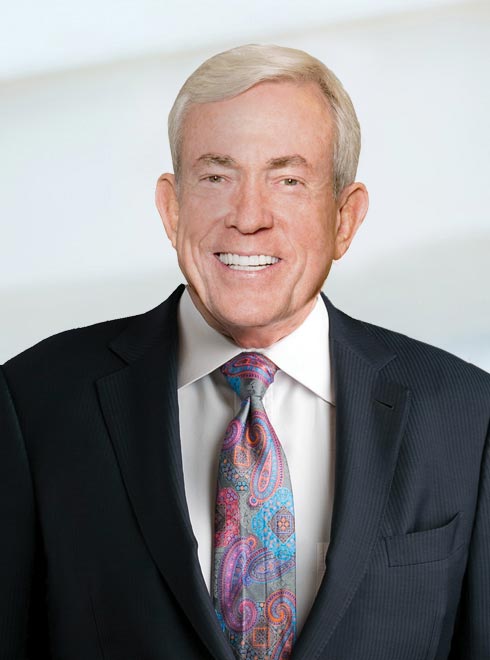 "Robinson Calcagnie, Inc. is one of the nation's leading personal injury, products liability and business litigation law firms."
If you or a loved one has suffered injuries and/or other losses as the result of another's negligence or wrongdoing, you may be able to take legal action against the at-fault party. The time to file a claim is limited, so it's important to make an informed decision as soon as possible. Robinson Calcagnie, Inc., can help you understand your legal rights and options to help you make an appropriate decision regarding filing a claim. Based in Newport Beach, California, Robinson Calcagnie, Inc., has represented thousands of public entities, businesses and individuals in cases where fraud, negligence, malfeasance or corporate irresponsibility have caused property damage, wrongful death, personal injury or significant business losses. Their experienced personal injury lawyers put clients first, keeping them involved and informed while protecting their interests and rights.
Mark P. Robinson, Jr. is the founder, senior partner and sole shareholder of Robinson Calcagnie, Inc. Mr. Robinson earned his Bachelor of Arts degree from Stanford University and graduated cum laude from Loyola School of Law. He has established a prominent legal practice devoted to consumer safety and has worked on thousands of products liability cases, including the landmark Ford Pinto case, Grimshaw v. Ford Motor Company, where a jury in Orange County, California, awarded $128 million in compensatory and punitive damages. The verdict was recognized by the Association of Trial Lawyers of America as one of the ten most significant civil trials of the past millennium.
Mr. Robinson was the 2014 National President of the American Board of Trial Advocates (ABOTA), a national association of experienced trial lawyers and judges with chapters in all 50 states. He is a Fellow of the American College of Trial Lawyers, a highly selective professional society of trial lawyers and judges (including the justices of the United States Supreme Court) whose members are selected only by invitation. He is a past president of the Orange County Chapter of the American Board of Trial Advocates. In 2011, he was chosen to serve on the Judicial Council of California Court Case Management Internal Committee.
In June of 2013, Mr. Robinson received the Philip Burton Lifetime Legal Achievement Award from Consumer Watchdog, a national non-profit organization which advocates for taxpayer and consumer interests. In 2011, he was inducted by the California Bar Association Litigation Section into their Trial Lawyer Hall of Fame. In 2010, as well as in 1999, Mr. Robinson received the California Attorney of the Year (CLAY) Award, presented annually by California Lawyer magazine to attorneys whose achievements have made a profound impact on the law. In 2008, he was named California ABOTA Trial Lawyer of the Year for California, and was also honored by the Anti-Defamation League (Orange County/Long Beach) with the Marcus Kaufman Jurisprudence Award. In 2007, he received the Champion of Justice Award from the Civil Justice Program in Southern California, and in 2006, he was named "Mass Tort Trial Lawyer of the Year" by the Orange County Trial Lawyers Association. Mr. Robinson is also a Founding Member of the Orange County Bar Foundation, a non-profit charitable organization that offers programs and services aimed at helping youth, their families and the community.
For many years, Mr. Robinson has been listed in The Best Lawyers in America®, a peer-reviewed survey listing outstanding attorneys throughout the United States and has been consistently named as one of the Top 100 Lawyers in the State of California. He has also been named by the attorney rating service Super Lawyers to their 2014 Top 50 Orange County and Top 100 Southern California lists. In 2001, California Law Business named Mr. Robinson one of the top ten "Most Influential Lawyers in California." In 1999, he was elected to serve as President of the Consumer Attorneys of California (CAOC), formerly the California Trial Lawyers Association. In 1996 and 1978, Mr. Robinson was honored as "Personal Injury Trial Lawyer of the Year" by the Orange County Trial Lawyers Association. He has served as a Board Member of the Association of Trial Lawyers of America (ATLA) [now the American Association for Justice (AAJ)], the Association of Business Trial Lawyers Orange County Chapter, and the International Society of Barristers. He is one of the five founders of the Attorney Information Exchange Group (AIEG). He is a past President of the Orange County Trial Lawyers Association, and in 2001, served as President of the Orange County Bar Association Charitable Fund. He has also served as Lawyer Representative to the 9th Circuit Judicial Conference (1999-2002).
Mr. Robinson serves as a member of the Board of Directors of the Foundation for Democracy and Justice, a partnership of leaders and community professionals dedicated to promoting the principles of democracy through education. He is an adjunct professor of law at the University of California, Irvine School of Law, where he has served on the Dean's Advisory Committee. He is presently a member of the UC Irvine School of Law Board of Visitors, and has served as a board member of the UCI Foundation.
Mr. Robinson has authored or co-authored numerous publications and articles on tort law practice. He was a contributing author to Products Liability Litigation: Product Studies, Clark Boardman Callaghan (1996), and A Guide to Toxic Torts, Matthew Bender & Company (1987).
The Top Attorneys of North America, a New York based publication, distinguishes and profiles leading attorneys who have reached a recognizable degree of success and leadership in their field. The directory is valued for promoting awareness of the accomplishments within the North American legal community. 
MESSAGE MARK ROBINSON DIRECTLY: