Encino, CA/Press/June 21, 2018 – Gregory A. Yates, Attorney of Gregory A. Yates, P.C. was selected for inclusion in the forthcoming Top Attorneys of North America 2018-2019 edition of The Who's Who Directories.
The accomplishments attained by Mr. Gregory A. Yates in the field of Legal Services, warrants inclusion into The Top Attorneys of North America.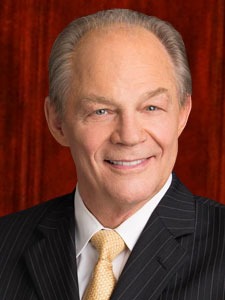 "I am a protector of victims rights and have the ability to obtain justice." – Gregory A. Yates
If you need a personal injury attorney in the Los Angeles area, Gregory A. Yates, P.C. can offer you personalized attention, compassionate advice and counsel and work tirelessly to achieve the best possible result for you. The firm have successfully recovered over half a billion dollars on behalf of their clients in Los Angeles personal injury settlements, awards and jury verdicts.
Gregory A. Yates founder of the law firm, is licensed to practice in the state of South Dakota. With more than 40 years of experience, he strongly focuses on catastrophic injuries and civil rights. He is well known for vigorously fighting complex cases on behalf of injured victims and their families and has a savvy approach in the courtroom.
Yates has time and time again done what other lawyers couldn't when suing on behalf of people injured by defective products, by the carelessness of a landlord, or in an automobile accident, to name just a few of the types of cases handled by Yates's firm.
And one thing he has done more than almost anyone else in his business: win for his clients. Gregory Yates has one of the highest success rates in winning cases.
He has received recognition for motor vehicle defect cases and other product liability cases where his work resulted in manufacturers actually recalling and fixing or reengineering dangerously defective products. He has also been successful in bringing complex catastrophic injury cases including over 100 traumatic brain injury cases.
Attorney Yates represented 60 individuals in suits against the Los Angeles Rampart police department, where he recovered almost $20 million for clients who were victims of civil rights violations. A most notable case is the Weber v. Los Angles Department where an unarmed African-American teenager was shot and killed by deputies. He also won two wrongful death lawsuits that resulted in changing the way police departments nationwide handle domestic violence allegations against officers. In casting a spotlight on the issue nationwide, the LAPD was caused to create a task force to examine how it investigates and handles domestic violence abuse allegations.
As an expert personal injury attorney, Mr. Yates has been interviewed  or profiled by major magazines, newspapers, and television networks.
Mr. Yates is a graduate of the University of South Dakota, where he received his Bachelor of Arts and his Juris Doctor. He has been honored many times during his career, including a Recipient of California Lawyer of the Year Award California Lawyer Magazine, 1997, Nominee, Trial Lawyer of the Year, Consumer Attorneys Association of Los Angeles, 1999, Named to Top 25 Lawyers in the Valley, San Fernando Valley Business Journal, 2007, Honored as a Super Lawyer, Super Lawyers Magazine, 2007, 2008, 2009 and Finalist, Consumer Attorneys of California Lawyer of the Year Award, 2005.
The Top Attorneys of North America, a New York based publication, distinguishes and profiles leading attorneys who have reached a recognizable degree of success and leadership in their field. The directory is valued for promoting awareness of the accomplishments within the North American legal community.
For more information:
Contact:     editor st
Phone:     516-409-2126 ext. 100
Email: editorial@whoswhoinfo.com