Paramus, NJ/Press/May 26, 2016 –  Sean R. Callagy, The Owner and President of Callagy Law, PC was selected for inclusion into the Top Attorneys of North America 2018-2019 edition by The Who's Who Directories.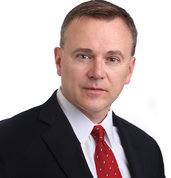 Sean Callagy's core belief system starts with the philosophy that everyone has the "Power to determine, create and achieve their own business destiny."
Results matter. If you are looking for an attorney that is caring, shows urgency and is aggressive, Callagy Law PC is there to assist you with your legal needs. Callagy Law, PC is a multidisciplinary law firm committed to providing legal representation and advice to their clients, their law offices are located in New York and New Jersey and  and across the United States in the areas of Healthcare Recovery, Business Law, Commercial Litigation, and Family Law.
Sean Callagy the owner and President of Callagy Law, PC is an attorney, and entrepreneur. He is licensed to practice law in the State of New Jersey in 1996 and New York in 1999.
On a personal note, Sean Callagy is an accomplished public speaker, who is kind, sincere and considerate of his clients. Yet Sean Callagy is aggressive, intelligent, and results driven with a lot of heart- he's competitive to the bone. Sean Callagy has a steadfast dedication to his profession, his team, and his clients. His sincerity and warmth, coupled with his commitment and unwavering passion for truth, characterize Sean Callagy's quest for excellence.
Realizing that his potential could only be achieved by owning his own law firm, Sean created Callagy Law in 1999 following a career in one of New Jersey's top law firms. After attending Columbia University and graduating from Seton Hall Law School in 1996 with cum laude honors, He is also a graduate of iPEC, the Institution for Professional Excellence in Coaching. He has spent his career studying and developing programs that seek to inspire, inform and instruct people and their businesses in the science of success.
Since its conception, Callagy Law has grown to over twenty attorneys and employs over 100 talented and skilled professional warriors and within three years his firm became a multi-million dollar success story.
Sean's law practice has not only achieved dramatic growth in size but has recovered $100's of millions for its clients*, specializing in Medical Revenue Recovery for healthcare providers and hospitals, as well as Business and Transactional Law, Commercial Litigation for business owners, and individualized specialties such as, Wills and Estates Law, Personal Injury, Family Law and so much more.
Currently, Sean and the Callagy law team are ranked on the top national litigation verdict list again, with their second consecutive 27 million dollar plus verdict.
The Callagy law firm also has nearly recovered 200 million dollars for medical providers in the last decade alone, establishing them as one of the top, multifaceted and elite law firms in the nation.
Overcoming challenges with visual impairment while being a top attorney, a successful entrepreneur, a professional public speaker and a philanthropist are some of the accolades that make Sean a truly unique individual and an inspiration to the visually impaired and legal community. Sean has been featured in over dozen news publications for his record setting accomplishments.
Sean's core belief system starts with the philosophy that everyone has the "Power to determine, create and achieve their own business destiny." Sean has designed and developed programs that try to motivate, educate and teach real-world strategies that produce and promote business growth. His methods seek to help others create the life they have always dreamed of as a choice, not an accident.
The Top Attorneys of North America, a New York based publication, distinguishes and profiles leading attorneys who have reached a recognizable degree of success and leadership in their field. The directory is valued for promoting awareness of the accomplishments within the North American legal community.
MESSAGE SEAN CALLAGY DIRECTLY: