Stamford, CT/WW Press/October 27, 2017– Randall A. Huffman, Counsel of Cuddy & Feder LLP was selected for inclusion into the Top Attorneys of North America 2017-18 edition by the Who's Who Directories.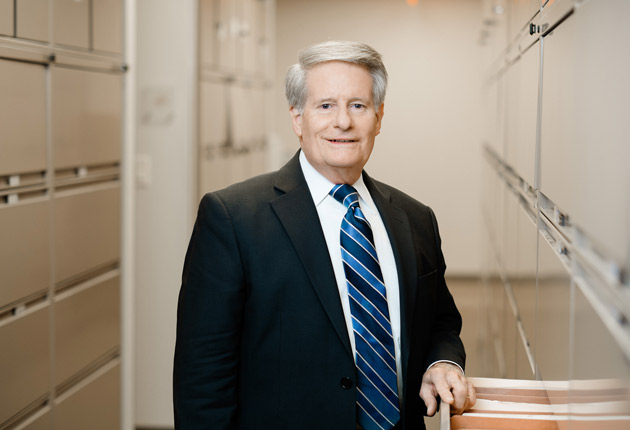 Cuddy & Feder LLP is a New York law firm providing a wide range of legal services to corporations, real estate companies, nonprofits, businesses and individuals. Attorney Randall A. Huffman strongly focuses in municipal law and public finance law, securities, and tax law. Impressively he has directed financing programs for states, state agencies and authorities, counties, cities, with their local agencies for a great variety of public concerns and as well developed financing for affordable housing, mortgage loans, student loans, environmental facilities, transportation facilities and many non-profit and community facilities such as hospitals, colleges and universities. He has authored outlines and directed seminars on housing finance and financing of resource recovery facilities, as well as water and wastewater treatment resources. In addition issued approving opinions on financing in over half the states and has acted as counsel to most of the major underwriters active in public finance.
Mr. Huffman believes in taken things in his hand and getting it done efficiently for the public benefit. Being an expert in public finance law, he stands for all things for the greater good.
Mr. Huffman, who served as a Captain in the United States Air Force Reserve, lends his expertise at the law firm Cuddy & Feder, with a strong tradition of service to his community and country. He believes that his clients deserve the highest-quality representation. He received his B.A. with Highest Honors from the University of Oklahoma, his M.A. in Political Science from the University of Oklahoma, and his J.D. from Yale Law School. He is President of the  Maher-Patterson Avenue Neighborhood Association (1992-present), Yale Law School Association Executive Board, Elder, First Presbyterian Church Greenwich, University of Oklahoma President's Associates, Legal Advisor, Greenwich Music Festival and Legal Advisor and Board Member, Horseneck Foundation. He was also commissioned in 1968, on active duty(1971-1972) from the united States Air Force Reserves from 1972-1978.
Mr. Huffman is married to his wife Mary Jane Gatchel Huffman and they have two adult children, daughter Avery who is a painter and son Theodore who designs and directs opera productions.
The Top Attorneys of North America, a New York based publication, distinguishes and profiles leading attorneys who have reached a recognizable degree of success and leadership in their field. The directory is valued for promoting awareness of the accomplishments within the North American legal community.