Top Attorney – Robert J. Lohr II
Posted On
West Chester, PA/WW Press/October 2, 2017– Robert J. Lohr II, Founder  and Attorney of Lohr & Associates was selected for inclusion into the Top Attorneys of North America 2017-18 edition by The Who's Who Directories.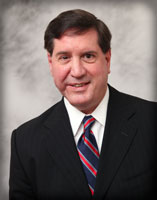 Lohr & Associates, Ltd is a small law firm located in West Chester, Pennsylvania committed to serving its clients. Lohr & Associates, Ltd.'s primary practice areas include: Representing buyers and sellers in residential and commercial real estate transactions, Representing landlords and tenants in commercial and residential lease transactions, Representation of debtors and creditors in Chapter 7, 11, and 13 bankruptcy cases, Formation and dissolution of business entities, (partnerships, corporations, limited liability companies, etc.) Contract drafting and review for individuals and businesses, Representation of first-time DUI offender; and general civil litigation.
Attorney Robert J. Lohr II has been practicing bankruptcy law for over 22 years. He is admitted to practice by the Supreme Court of Pennsylvania, Supreme Court of New Jersey, United States District Court for the Eastern District of Pennsylvania, United States District Court for the Middle District of Pennsylvania, Supreme Court of the United States of America. Bob concentrates his practice in the areas of bankruptcy and commercial litigation. He has been representing both debtors and creditors in Chapters 7, 11 & 13 Proceedings, and has filed over 200 bankruptcies during that time. In addition, he represents creditors and debtors outside of bankruptcy in commercial and residential loan workouts, fraudulent transfer cases, contract disputes and all types of commercial litigation. He further provides representation to both buyers and sellers of businesses in asset and stock sales. He takes a pragmatic and practical approach, often counseling his clients on how best to approach their financial situation and which solutions may be in their best interest considering a variety of factors.
Mr. Lohr is a 1994 graduate of The Widener University School of Law, where he received his juris doctorate degree. Prior to attending law school Bob worked for Textron Lycoming as an engineer and participated in its student engineering rotational plan, during which time he attended Bridgeport Engineering Institute (n/k/a Fairfield University) evenings where he received his degree in mechanical engineering. He sits on the Board of Directors West Chester Area Senior Center, Board of Directors of Spring Hill Farm Condominium Association, Spring Hill Farm Water Facility Association, Ford Chadds Sewer authority Goshen Professional Center.
The Top Attorneys of North America, a New York based publication, distinguishes and profiles leading attorneys who have reached a recognizable degree of success and leadership in their field. The directory is valued for promoting awareness of the accomplishments within the North American legal community.