Top Attorney – John Cavallo
Posted On
New York, NY /WW Press/September 29, 2017– John Cavallo, Founder and Attorney with Breznick & Cavallo was selected for inclusion into the Top Attorneys of North America 2017-18 edition by the  Who's Who Directories.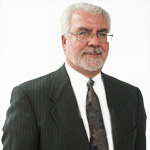 The Breznick & Cavallo practice was founded in 1987 with a mission to provide expert legal counsel at affordable prices. Today, they are a full-service immigration law firm with a long history of success stories and satisfied clients.
At Breznick and Cavallo, they know that every case is unique. They pride themselves on effective, personalized legal strategies that are customized to meet clients needs. They kept the firm small to ensure that all of their clients get the individual attention they deserve. They take pride in helping individuals and businesses navigate through a complex maze of government agencies such as: Obtain lawful permanent residence through spouses and other family members, Obtain lawful permanent residence through job offers, obtain temporary work visas such as H-1B, H-2, L-1, O-1, E-1, E-2, and TN, Secure hardship waivers directly from USCIS Secure cancellation of removal before immigration judges. They provide guidance, insight and dedicated representation every step of the way.
Attorney John Cavallo is admitted to practice in New York. He has dedicated himself to the practice of immigration law since 1980. He is Fluent in both Spanish and Italian. For more than 30 years he has helped his clients win their immigration cases. He has a 100% success rate on getting waivers approved for his clients. His individual attention to each clients' particular problem insures a successful outcome and accounts for continued recommendations from his clients their family and friends. An immigrant himself, John Cavallo holds a law degree from Temple Law School and a BA from Columbia University.
The Top Attorneys of North America, a New York based publication, distinguishes and profiles leading attorneys who have reached a recognizable degree of success and leadership in their field. The directory is valued for promoting awareness of the accomplishments within the North American legal community.