Mcminnville, OR WW/Press/August 25, 2017 – David C. Haugeberg,   Attorney with Haugeberg, Rueter, Gowell, Fredricks & Higgins, P.C. was selected for inclusion into the Top Attorneys of North America 2017 edition by The Who's Who Directories.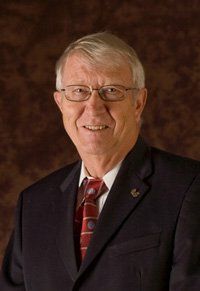 The law firm Haugeberg, Rueter, Gowell, Fredricks & Higgins, P.C., proudly serves clients in McMinnville, and surrounding communities, in a wide range of legal matters. As the oldest law firm in Oregon, established in 1860, the firm's philosophy is having a strong tradition of service to their community in appreciation. The attorney's have a combined experience in legal matters offering quality and cost-effective legal counsel to their public and private clients. 

David C. Haugeberg, a General Counsel for First Federal Savings and Loan Association has been practicing law for over 50 years. He is admitted by the Oregon State Bar. His areas of practice include estate planning, probate and trust administration, family law, real estate, landlord tenant, business law, trial work, guardianship and conservatorship. Mr. Haugeberg believes that his clients deserve the highest quality representation that has been established at the firm of Haugeberg, Rueter, Gowell, Fredricks & Higgins, P.C. His secret to his success has been hard work and perseverance.
Mr. Haugeberg went to Bend High School, Class of 1958, attended American University, Washington D.C. (Semester Program), received his B.A. from Willamette University 1962, and his J.D. from the University of Oregon, School of Law,1965. He is the President of Mid-Valley Rehabilitation, Inc., 1976 – present. Serving approximately 260 clients with disabilities,Chair of the Board of Trustees of Linfield College, 2009 – 2017, President of McMinnville Area Community Foundation, 2013 – present,Chair of the Yamhill County Parkway Committee, 1988 – present ($750,000,000 Newberg/Dundee Bypass Highway Project), Member of the McMinnville Leadership Council, 2008 – present, Past Chair of the Board of Visitors from Willamette University, Chairs the Newburg Dundy Bypass, President of MV Advancements for over 40 years.
The Top Attorneys of North America, a New York based publication, distinguishes and profiles leading attorneys who have reached a recognizable degree of success and leadership in their field. The directory is valued for promoting awareness of the accomplishments within the North American legal community.