South Easton, MA WW/Press/November 3, 2017– Helene Horn Figman, Attorney of the Law Offices Of Helene Horn Figman, P.C. was selected as a Diamond Member in the forthcoming Top Attorneys of North America 2017-2018 edition of The Who's Who Directories.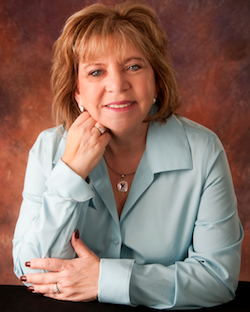 The accomplishments attained by Ms. Helene Horn Figman in the field of Legal Services warrants inclusion into The Top Attorneys of North America.
A practicing attorney for over 30 years, Attorney Helene Horn Figman specializes in employment law and human resource management for the small and mid-size business, and assists with day-to-day employment issues such as drafting hiring documents (offer letters and employment contracts), customized employment policies, and termination documents , including severance agreements and general releases. She also advises on complex issues including demotions, reasonable accommodation, FMLA, exempt and non-exempt classifications, reductions in force, harassment, and discrimination. 
Attorney Figman has been published by a number of publications, including the Journal of the Massachusetts Dental Society and IndustryWeek, and is frequently asked to speak at industry conferences. She also hosts a popular and long-running lunch and learn series called "Taking Care of Your Business." She regularly represents employers before the M.C.A.D. (Massachusetts Commission Against Discrimination), E.E.O.C. (Equal Employment Opportunity Commission), and the Division of Unemployment Assistance.
For more articles by Attorney Helene Figman, please click HERE.
A graduate of the University of Arizona (B.A.) and New England of Law (J.D.), Attorney Figman  also holds certificates in Human Resource Management Systems and Managing Disability Leave and Absence issues, and has completed MCAD training to conduct anti-discrimination programs. She serves as an Arbitrator for the Legal Fee Arbitration Board of the Massachusetts Bar Association and is licensed to practice law in the Commonwealth of Massachusetts and the State of Arizona. Attorney Figman is also admitted to practice before the U.S. District Court, 1st Circuit, and before the United States Supreme Court.
Attorney Figman served as the Administrative Hearings Officer for the Massachusetts Commission against Discrimination, and presided over all full evidentiary hearings related to workplace discrimination; her decisions are published in the Massachusetts Discrimination Law Reporter.
"I am honored at this recognition and am pleased to be included in the Who's Who Top Attorneys directory," said Figman.
For more information please visit www.figmanlaw.com.
The Top Attorneys of North America, a New York based publication, distinguishes and profiles leading attorneys who have reached a recognizable degree of success and leadership in their field. The directory is valued for promoting awareness of the accomplishments within the North American legal community.
For more information:
Contact:     editor st
Phone:     516-809-7221 ext. 100
Email: editorial@whoswhoinfo.com