New York, NY WW/Press/November  6, 2017 – Boris A. Palant, a Partner with Palant & Shapiro, P.C. was selected for inclusion as a Diamond Member into the Top Attorneys of North America 2017-2018 edition by The Who's Who Directories.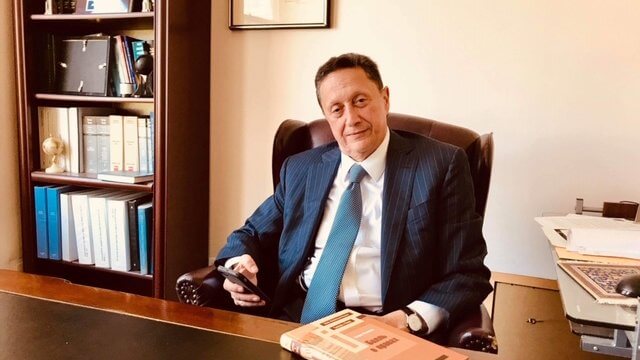 Palant & Shapiro, P.C conveniently serves clients throughout the New York Metropolitan area, in a wide range of legal matters including civil litigation, personal injury, asset protection, estate planning, probate, elder law, business corporate,  tax services and immigration. Palant & Shapiro, P.C. prides itself on offering attorneys with multi-faceted experience that transcends various legal specialties, which provides their attorneys with invaluable perspectives and a wealth of knowledge necessary to effectively represents clients across a multitude of legal matters.
Mr. Palant, who is fluent in English, Russian and French, has been practicing
law since 1984, representing clients from all over the world, including Russia, Ukraine, France, UK, Germany, Italy, Poland, Czech Republic, Israel, Argentina and China. He received his Juris Doctor degree from State University of New York in Buffalo in 1983 and served as Trust Protector and has represented clients in complex litigation matters before foreign and international tribunals. He has consulted foreign businessmen on issues involving transparency of capital, repatriation of capital, tax consequences of acquisition of the US resident alien status and of surrendering this status; successfully handled complicated international child abduction cases.
Over the span of 32 years, Mr Palant has successfully handled thousands of various types of immigration cases, ranging from fiancée visas (K-1) to "green cards" on the basis of extraordinary ability (EB-1) to complicated removal proceedings involving fraud.
Boris Palant also hosts a popular weekly radio show on legal subjects at 6:20 AM, and he also appears as a guest and a legal commentator in TV and radio programs of the BBC, Voice of America, RTVi, RTN, NTV America. His column on legal issues is featured in the Russian-American weekly "Russkaya Reklama".
Among Mr. Palant's clients are world-renowned actors and artists, writers and scientists, businessmen, and athletes including Olympic, World, and European champions. For many years Mr. Palant holds a prestigious "Super Lawyer" title reserved for the top 5% of attorneys specializing in Immigration Law in the New York Metropolitan area.
The Top Attorneys of North America, a New York based publication, distinguishes and profiles leading attorneys who demonstrate recognizable success and leadership in their field. The directory is valued for promoting an awareness of individual accomplishments and achievements within the North American legal community.
For more information:
Contact:             editor st
Phone:                516-409-2126 ext. 100
Email Address:  editorial@whoswhoinfo.com