Palo Alto, CA WW/Press/August 26, 2022 –Kristofer W. Biorn, Attorney with Crist Biorn Shepherd Roskoph, is recognized and distinguished in The Top Attorneys of North America 2022-2023 edition by The Who's Who Directories.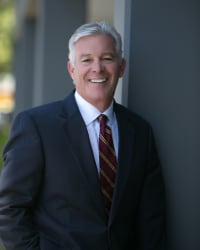 Kristofer W. Biorn has been practicing law in the State of California for thirty years, focusing in trust and estate litigation, fiduciaries, and elder abuse. He handles every stage of litigation, including pre lawsuit negotiations, discovery, motions, settlements negotiations, mediations, trials, and appeals.
Mr. Biorn has served as the judicial liaison for the Silicon Valley Bar Association to the Probate Department of the San Mateo County Superior Court and was a presenter of "Trust and Estate Litigation" at the 31st Annual Southern California Tax and Estate Planning Forum. Kristofer received his B.A. from Duke University and his J.D. from the University of California, Hastings College of the Law.
He is a member of the Silicon Valley Bar Association, Palo Alto Bar Association, American Bar Association, and San Mateo County Bar Association.
The Top Attorneys of North America, a New York based publication, distinguishes and profiles leading attorneys who have reached a recognizable degree of success and leadership in their field. The directory is valued for promoting awareness of the accomplishments within the North American legal community.
MESSAGE KRISTOFER W. BIORN DIRECTLY: