Jackson Heights, NY WW/Press/October 21, 2022–E. Abel Arcia, Attorney with Arcia & Associates, is recognized and distinguished in the Top Attorneys of North America 2022-2023 edition of The Who's Who Directories.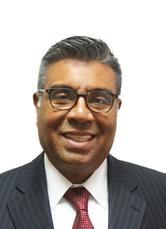 Arcia & Associates, PC is a dedicated workplace accident law firm that helps injured victims of construction accidents, assisting people injured in construction accidents, car collisions, and many other traumatic situations. Whether it's a slip and fall in a messy workplace or an accident-related accident due to equipment malfunction, you still have the right to seek compensation for your injuries. The legal team are fluent in Spanish and have extensive experience serving immigrants and the Hispanic community. They understand the challenges faced by newcomers to the United States or individuals whose native language is not English. At the law firm of Arcia & Associates, they have a record of success including millions of victories in personal accident cases. In addition, they are proud to be "the largest minority-owned law firm in New York State."
Founder of the firm, Abel Arcia is a symbol of success for all Hispanic immigrants. Attorney Arcia is the most successful Hispanic immigrant in the United States. He has been practicing law for over 24  years in personal injury law and all aspects of immigration law. He is licensed to practice in New York, New Jersey, and DC.
Since starting his own law firm, Mr. Arcia he has cultivated many triumphs and great achievements in favor of the Hispanic immigrant community in New York.
In 1993, attorney Arcia became the only Hispanic attorney hired that year as a prosecutor in New York City in the Brooklyn district attorney's office.
Mr. Arcia received his Juris Doctorate with honors from the renowned Catholic and Jesuit Loyola University in New Orleans in 1992 and earned his degree in Chemical Engineering and a Master's degree in International Strategic Policy. He is a member of the American Trial Lawyers Association and the American Immigration Lawyers Association.
The Top Attorneys of North America, a New York based publication, distinguishes and profiles leading attorneys who have reached a recognizable degree of success and leadership in their field. The directory is valued for promoting awareness of the accomplishments within the North American legal community.
MESSAGE ABEL ARCIA DIRECTLY: