Jackson Heights, NY WW/Press/November 16, 2017–E. Abel Arcia, Attorney with Arcia & Associates, was selected for inclusion as a V.I.P. Diamond Member in the forthcoming  Top Attorneys of North America 2017-2018 edition of The Who's Who Directories.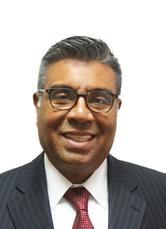 The accomplishments attained by Mr. Abel Arcia, in the field of Legal Services, warrants inclusion into the Top Attorneys of North America.
Abel Arcia has been practicing for twenty-three years in personal injury law and all aspects of immigration law. He is licensed to practice in New York, New Jersey, and DC. Abel is also a former Brooklyn prosecutor and a big advocate of the Hispanic community. Mr. Arcia received his J.D. from Loyola University New Orleans College of Law. He is a member of the American Trial Lawyers Association and the American Immigration Lawyers Association.
The Top Attorneys of North America, a New York based publication, distinguishes and profiles leading attorneys who have reached a recognizable degree of success and leadership in their field. The directory is valued for promoting awareness of the accomplishments within the North American legal community.
For more information:                  
Contact:             editor st
Phone:               516-409-2126 ext. 100
Email Address:  editorial@whoswhoinfo.com