Brighton, MA WW/Press/May 3, 2016 – Jefferson W. Boone, Attorney with The Law Offices of Boone & Henkoff, was selected for inclusion into the Top Attorneys of North America – 2016 edition by The Who's Who Directories.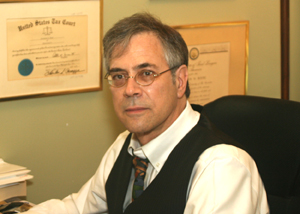 The Law Offices of Boone & Henkoff has been providing a wide range of legal services ranging from personal injury and criminal defense to business law and real estate for thirty-one years. Jefferson received his B.A. from Hamilton College and his J.D. cum laude from New England School of Law. He is a member of the Southern Poverty Law Conference, Massachusetts Bar Association, Boston Bar Association, and the Massachusetts Academy of Trial Attorneys.
The Top Attorneys of North America, a New York based publication, distinguishes and profiles leading attorneys who have reached a recognizable degree of success and leadership in their field. The directory is valued for promoting awareness of the accomplishments within the North American legal community.

For more information:
Contact:             editor as
Phone:                516-809-7221 ext. 100
Email Address:  editorial@whoswhoinfo.com