Jefferson City, MO WW/Press/February 18, 2016 –Daniel E. Hunt, Attorney with Bandré, Hunt & Snider, LLC, was selected for inclusion in the  Top Attorneys of North America 2015- 2016 edition by The Who's Who Directories.
Daniel Hunt was admitted to The Missouri Bar in 1997 and he is also licensed to practice before the United States District Court for the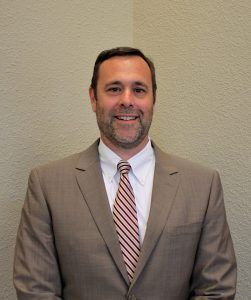 Western District of Missouri and the United States Court of Appeals for the Eighth Circuit. After becoming a partner of the Jefferson City firm he moved on to become a founding member of Bandré Hunt & Snider. Most notably, Daniel has represented numerous criminal defendants in complex jury trials throughout the State of Missouri, including first degree murder and felony drug trafficking and possession cases. In addition, he has tried many complex civil cases involving personal injury and discrimination issues.
Since he began, Daniel has built his practice representing clients in all areas of the law including criminal law, personal injury, wrongful death, workers compensation and civil litigation. He gained his success by thoroughly representing all of his clients to the best of his ability, giving each case his full attention, from the most minor infraction to first degree murder. Mr. Hunt received his B.A. from the University of Missouri-Columbia and his J.D. from the University of Missouri-Columbia School of Law.
The Top Attorneys of North America, a New York based publication, distinguishes and profiles leading attorneys who demonstrate recognizable success and leadership in their field. The directory is valued for promoting an awareness of individual accomplishments and achievement within the North American legal community.

For more information:
Contact:             editor as
Phone:                516-409-2127 ext. 100
Email Address:  editorial@whoswhoinfo.com